Find out more about what we do
"dagga" merchandise?
we've got you
At I love dagga we are loud and proud about our support for this amazing plant and our love for South Africa.
Whilst we lova the Dagga, it is still illegal to trade in cannabis in South Africa, we therefore DO NOT SELL ACTUAL WEED, DAGGA, MARIJUANA, BOOM, DUBE, GANJA or CANNABIS SATIVA by any other name. We DO though sell an amazing assortment of clothing, home wear and décor items as well as smoking accessories and paraphernalia.
New products and suppliers are continuously sought to ensure that you have access to the unique and inspired merchandise produced by lovers of this plant. 
we will make sure you receive your ordered goods in an appropriate time and superb condition 
We work with local courier companies to provide you with the best possible delivery options for your new purchases. Once registered please check out our courier rates or contact us for a quote.  Whilst we will try our best to get your parcel to you as soon as possible we ask that you allow 3 – 5 days for delivery.  Affordable shipping to all major centers in South Africa. Outlying areas please contact us for a quote.
Dave has been a daily cannabis user for 23 years, after he was advised by 3 Dr's to smoke it for relief from headaches that had been plaguing him since a motor bike accident the year before. Dave has always been a loud and proud supporter of cannabis and its medicinal benefits and believes that it is our job as cannabis activists to educate people on the benefits of cannabis. In Jan of 2017 his wife Natalie was diagnosed with cancer and, despite her husbands love of the plant, was not herself a cannabis user at the time. "We began treatment with RSO immediately. I can not express the relief that cannabis gave me from the side effects of the Chemo and Radiation that I had decided on at the time. Cannabis both saved and changed my life."
"The advice and assistance that we received from the cannabis community was overwhelming, I could not believe that a community could be as welcoming as they were. They are a true testament to the beauty and compassion of cannabis"Fast forward a few years and its safe to say that Nat's is firmly out of the cannabis closet.
"We have had the privilege of supporting the fight for legalization of cannabis in South Africa and were over the moon with the constitutional court ruling."
 Dave and Nat's would love to share their passion for this plant with you and hope that you will enjoy the range of goods that I love Dagga has to offer.
"We hope that with this range we will help overcome the stigma that cannabis users face. Let's educate people and be loud and proud about our support for the plant"
Whatever your stoner status I love Dagga has you covered!
We are the Founders of the I love dagga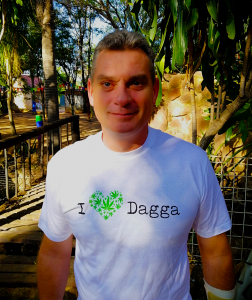 Dave
Cannabis connoisseur and activist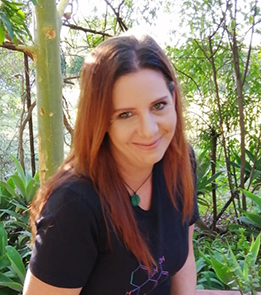 Natalie
Cannabis activist and stoner

If you have any queries, or questions Contact us and we will come back to you as soon as possible. thank you for supporting the I love dagga community.